Board & Staff
Board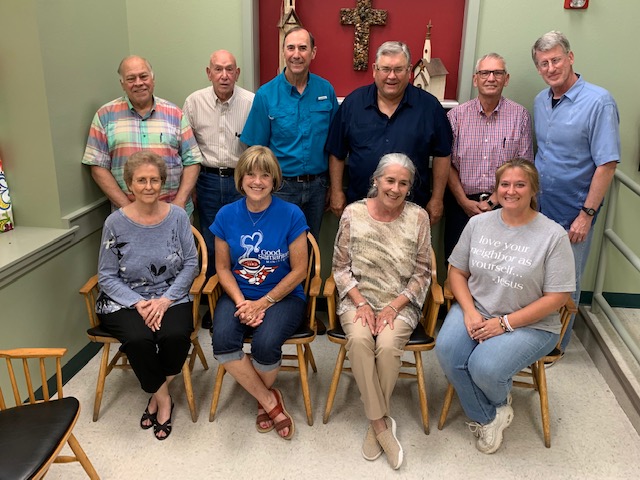 We are blessed to have a Good Samaritan Board made up of 9-15 people who represent a cross section of Brown County.  We have retirees, business owners, and educators to name a few. The board  represents a variety of churches, ages, and ethnic diversity. Each member is asked to serve a three year term and may serve a consecutive three year term. Our board has a heart and passion for mission outreach and advocates for the ministry  in their own diverse circles of influence. Every board member gives of their time, talent, and treasure.
Don Neill, serving since 2014

Barbara Grooms, since 2016

Troy Evans, serving since 2018

Jo Damron, serving since 2018

Daniel Vasquez, serving since 2018

Linda Henderson, serving since 2019

Linda Lemond, serving since 2019

Daniel Humeniuk, serving since 2019
---
Staff
Good Samaritan Ministries takes pride in its people and  believes our people are our greatest asset. Our staff consists of two full time employees and twelve part-time employees.  We have chosen the best to serve and partner with in this ministry. We are brothers and sisters in Christ united in a common goal.  
Kay Collier

Angela Hernandez

Donna Sublett

Landon James

Marie Smith

Robert Harman

Zanna Kerr

Assistant Resale Store Manager

Tommy Faught

Kyle Tucker