The Larry & Ruth Schwartz Pig Project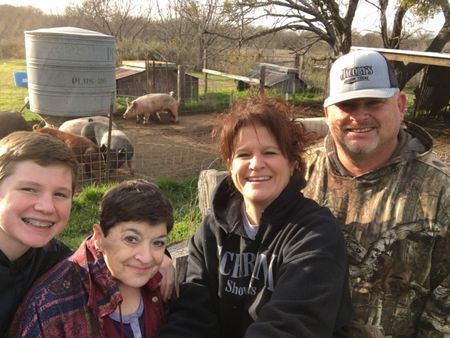 Thank you Brown County! We were able to purchase 10 pigs this year. The breakfast sausage will be delivered to the freezers of Good Samaritan Ministries soon to be distributed through the Food Pantry. We are always excited to provide a quality source of protein to the 800 plus families served in our area. 
The Pig Project came about when long time volunteers, Larry & Ruth Schwartz, asked if they could get enough donations to purchase some pigs from the stock show. Mr. Schwartz passed away in 2019, right after the Youth Fair. Ruth Schwartz passed away February 26th, 2021. Their children and grandchildren have continued the project in their memory and to honor the legacy and love they shared for agriculture and youth in our county. 
We raise funds all year and work with the the Youth Fair to promote the project. Shannon Adams is the family contact for this project and can answer any questions. 
For more information on how you can help contact us at GSM - 325-643-2273.