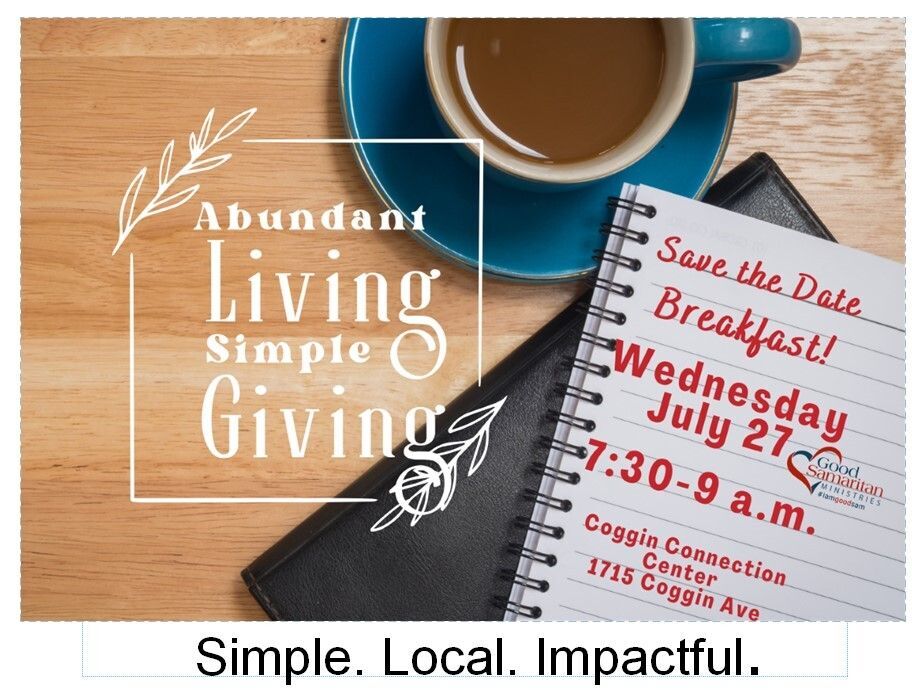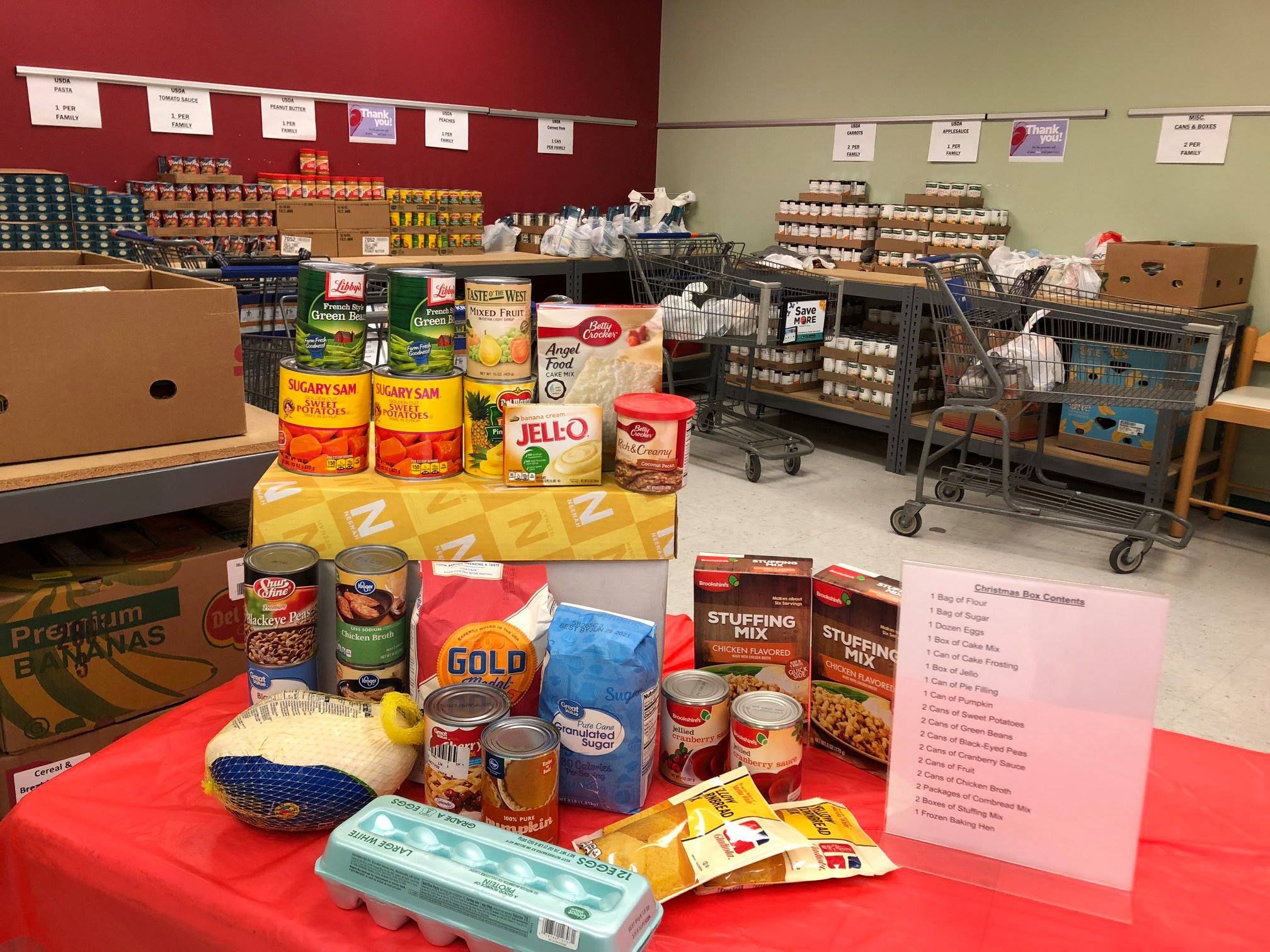 Abundant Living, Simple Giving Breakfast July 2022 
Be a part of something Simple, Local, and Impactful. This is a call for 100 Good Samaritans to give $100 each to purchase food items for the Christmas boxes that will be distributed in December through our Food and Mobile Food Pantry. When 100 people donate at least a $100 each we can raise $10,000 in one event, to help make Christmas better for area families by sharing the food items of a traditional Christmas meal. The majority of items in this box come from the community through the #TackleHunger Food Drive but funds are still needed to purchase items like eggs, flour, sugar and baking hens. Last year we also added a dozen tamales to each box to help with another Christmas tradition for many families. 
Those willing to accept the challenge are invited to breakfast on Wednesday, July 27th from 7:30 a.m.- 9 a.m. at the Coggin Connection Center located at 1715 Coggin Ave. Troy Evans will be cooking up a hearty breakfast and carry out is available. If you cannot attend but would still like to donate please mail your gift to PO Box 1136 Brownwood, TX 76804 or visit our website at goodsambwd.org. Follow us on Facebook for more details, pictures and other upcoming events. 
No volunteering, no telemarketing, no event planning, no silent auction donations. 
A SIMPLE way to give back.
 Small acts, when multiplied by many people, can transform our LOCAL community. 
 Make an IMPACTFUL choice today to share in Abundant Living. 
Some of the food items included are:
1 pound of sugar and flour
It costs approximately $75 to provide a box of food to one family so they can prepare a traditional Christmas dinner.