#TackleHunger County-Wide Food Drive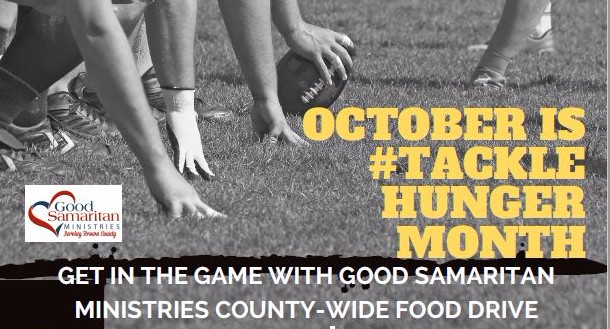 October is #TackleHunger Month and Good Samaritan Ministries is tasking our community with collecting the food items needed to pack Christmas boxes that will be distributed in December. The flyer breaks down the items needed and who we are asking to collect those items. We have found it works better this way. We handed out over 950 Christmas boxes last year. If you would like to participate and make a difference in the fight against hunger, especially during this difficult season for many, then contact us at 325-643-2273 and we will assign you an item to collect. Another option is to make a donation of money, it is greatly appreciated to buy the hen, eggs, flour and sugar.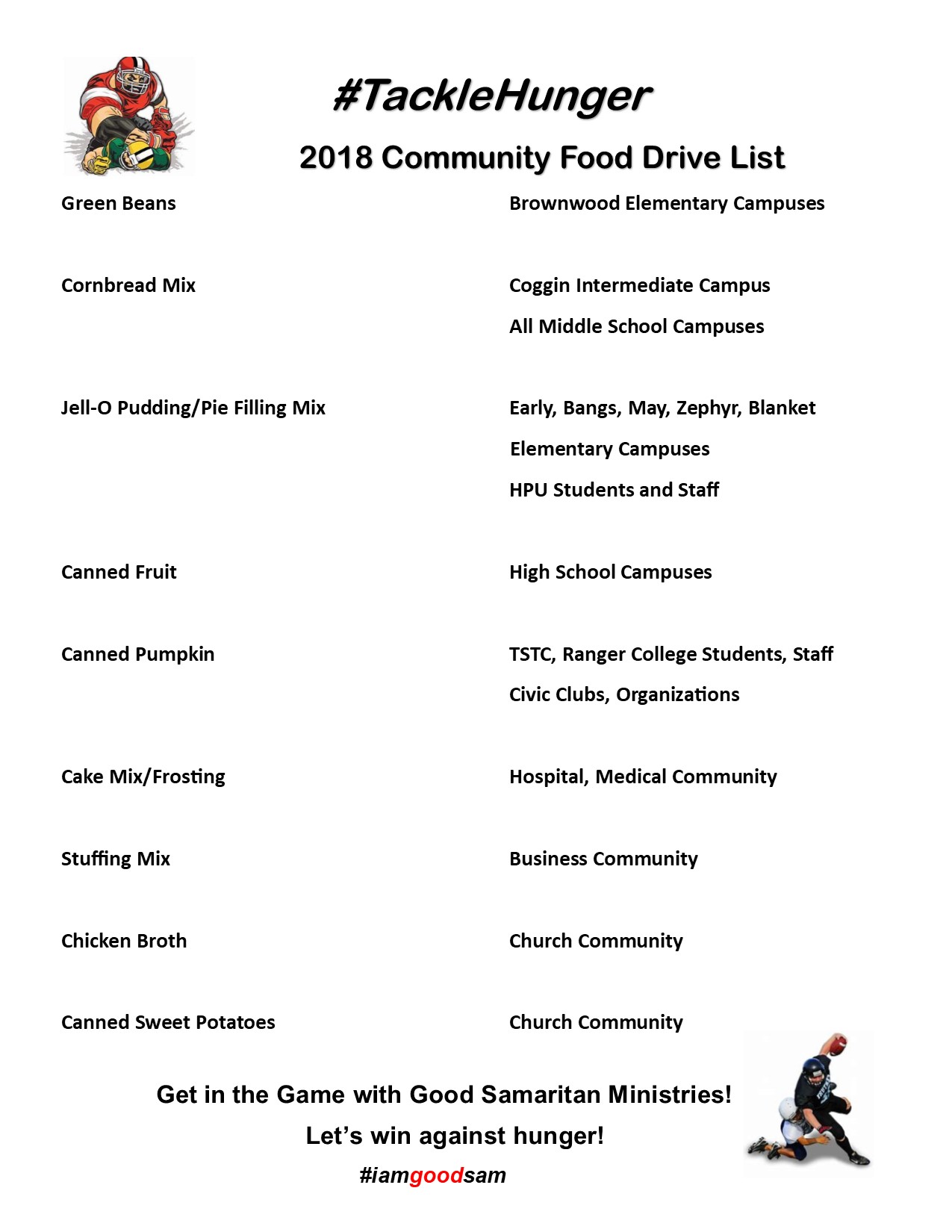 ---
Call 325-643-2273 for more information on how you can help with this important ministry to provide more than 900 families a Christmas feast this year. 
---