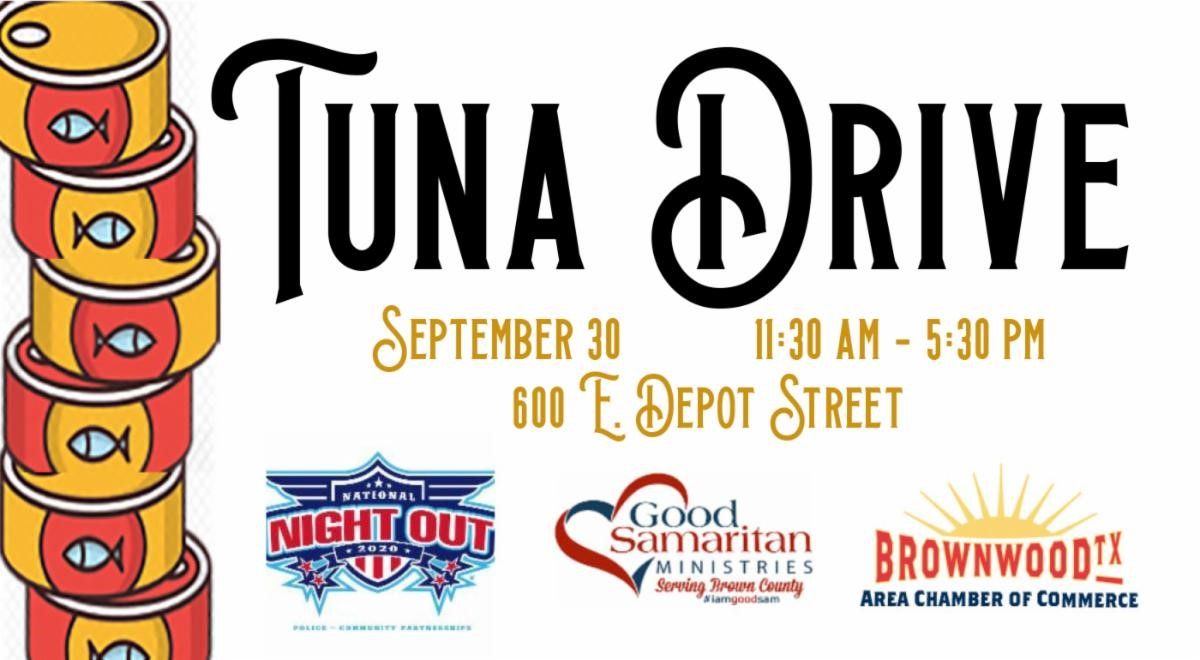 The TUNA TIME drive will run Monday, September 21 through Wednesday, September 30, from 11:30 am - 5:30 pm. 
On Wednesday, September 30, we will be set up in the breezeway between the Chamber and Depot to give the community the opportunity to drive by and drop off tuna. All those accepting donations will wear masks and practice social distancing.
Chipster's Grill will be set up with a special on his BBQ plate for all those dropping off tuna. 
We encourage everyone to stop by on their lunch breaks or after school and donate to the GSM Tuna Time drive.