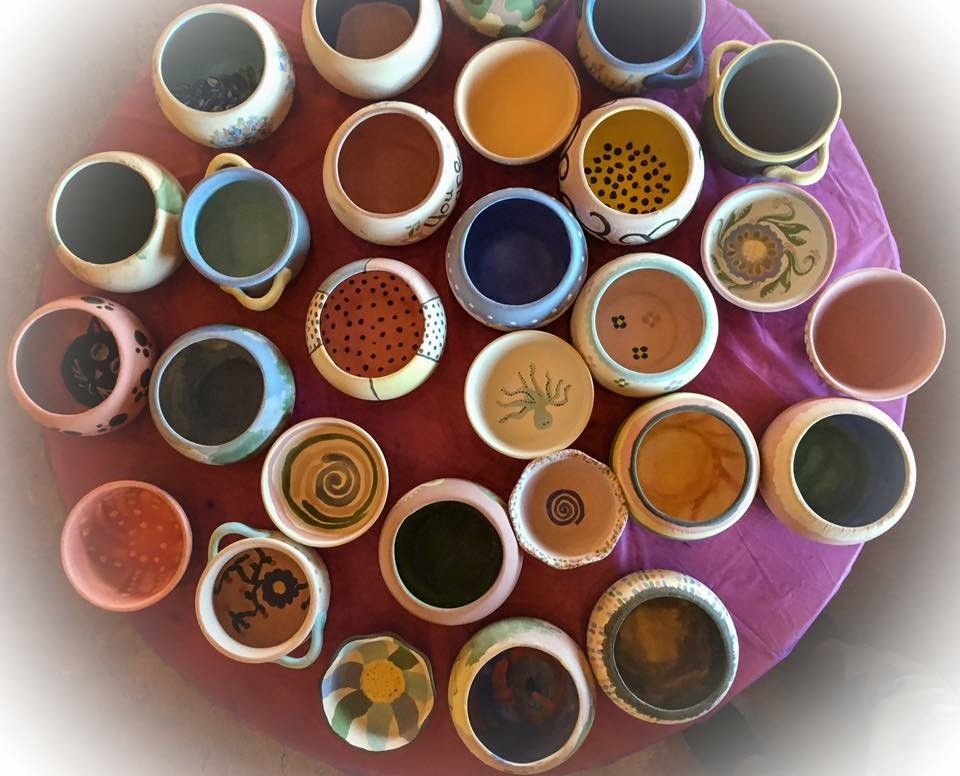 E.B. Painting Parties
We need your help! In order to put on the Empty Bowls Project we need the Brown County community to help us out by painting bowls for us to display at the actual event for people to take home with them as a reminder of what the event is about - that people in our community tonight will have an empty bowl. 
If you would like to donate your time and talent to paint a bowl the for Project then you are invited to join us at GSM on Monday evenings from 5:30 - 7:00 pm or Wednesday from 3:30 - 5:00 pm. The cost to paint a bowl is $5.00. You can sign up yourself or bring a group! Click on the button and look at the calendar to schedule your time. 
Groups such as churches, businesses and friend groups who would like to paint bowls at a location of their choice please call 325-643-2273, and ask for Leesa to schedule a time. The charge for paint and brushes is $25 for the group and a donation of $2 for each bowl you take to paint. 
All bowls need to be painted by February 20th, so that we have time to glaze them before they go to Kohler to be fired in their Kiln. 
We could not do this event without the Brown County Community!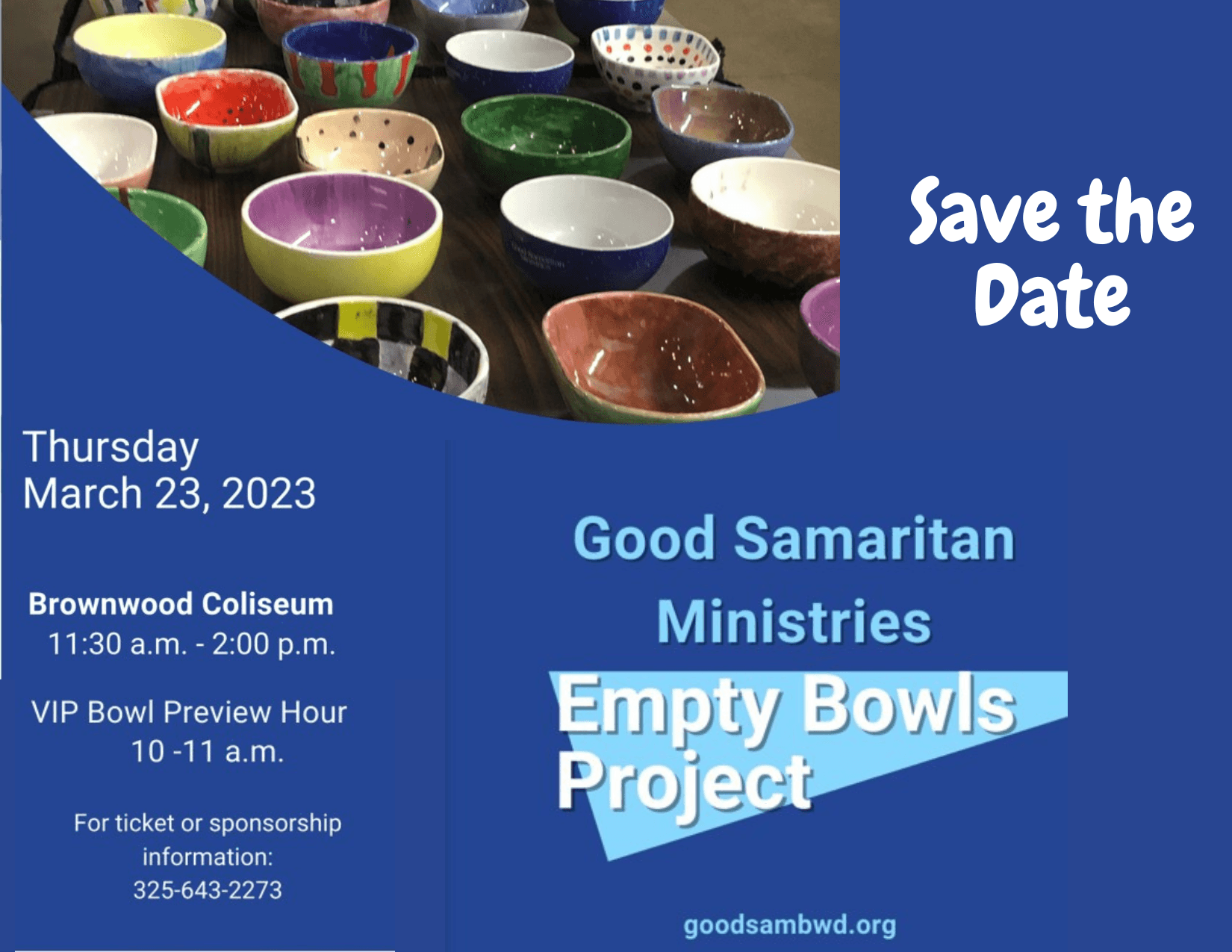 Empty Bowls 2023
The 2023 Empty Bowls Project will be in the Coliseum on March 23rd. For a  $15 donation you will receive a hand painted bowl and lunch which includes a bowl of soup, side item and desert. This year's event will be held from 11:30 am - 2 pm, with a Preview hour from 10 - 11 am, for an extra $10 donation or a $25 ticket for both times. 
This is our largest fundraiser of the year and 90% of the proceeds from the Empty Bowls project stay here in Brown County and benefit our local hunger ministries such as the Food Pantry, Food for Thought, Homebound Program, Homeless Boxes, the Deer Project, the Pig Project and the Mobile Food Pantry. This year's remaining 10% will be donated to Food for the Hungry. 
For more information on how you can help, sponsorship opportunities or to be a food sponsor contact Leesa Stephens at 325-643-2273.