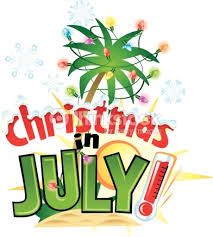 It's beginning to look a lot like Christmas in July, at the beach that is! 
This year we are planning several opportunities for the community to participate and cool off while helping out a great cause. 
*Christmas Bowl Painting - for $50 you can paint a Christmas themed bowl. If you love the Empty Bowls project then this is for you! We are asking everyone to sign up and pre buy your bowl for this event. We are offering three opportunities for those who love to paint bowls. We will be hosting bowl painting parties here at GSM on July 16th, 21st and 23rd. See our event calendar for availability and purchase your spot today. The bowls will be ready for pick up by September 1. 
*Christmas in Resale Store - Throughout the month of July, and especially on Saturday the 21st, the store will have Christmas decor including dishes, linens, and ornaments available. The store will be open 10 a.m. - 2 p.m. 
*Community Splash Pad Party - On Tuesday, July 24, GSM will host a community splash pad party at Alcorn Park. There will be food trucks with items available for purchase, live music and free snacks for the kids. Santa is sure to make an appearance in his tropical attire ready for pictures. Those attending are encouraged to bring a can of vegetables to help us fill the Christmas food boxes. 
What else can you do? Your generous donations can help cover the approximate $50 cost of a traditional Christmas dinner box for each needy family. We will continue to hold the Tackle Hunger County-Wide Food Drive in October to collect non-perishable food items for the boxes. This month's monetary drive will help purchase food we can't collect during the food drive. Last year we distributed boxes to nearly 900 families in addition to their regular grocery staples. Our goal this year is to raise $10,000, to cover the cost of the roasting hen, flour, sugar, eggs and other items that go into each box.
"We are very excited about these different activities because we believe that they give the community the opportunity to be Good Samaritans rather than just attending an event sponsored by GSM, " Stephens said.  Please prayerfully consider being a Good Samaritan by giving a tax-deductible donation to Christmas in July that will make a difference in the lives of so many families in our community. 
Merry Christmas in July!