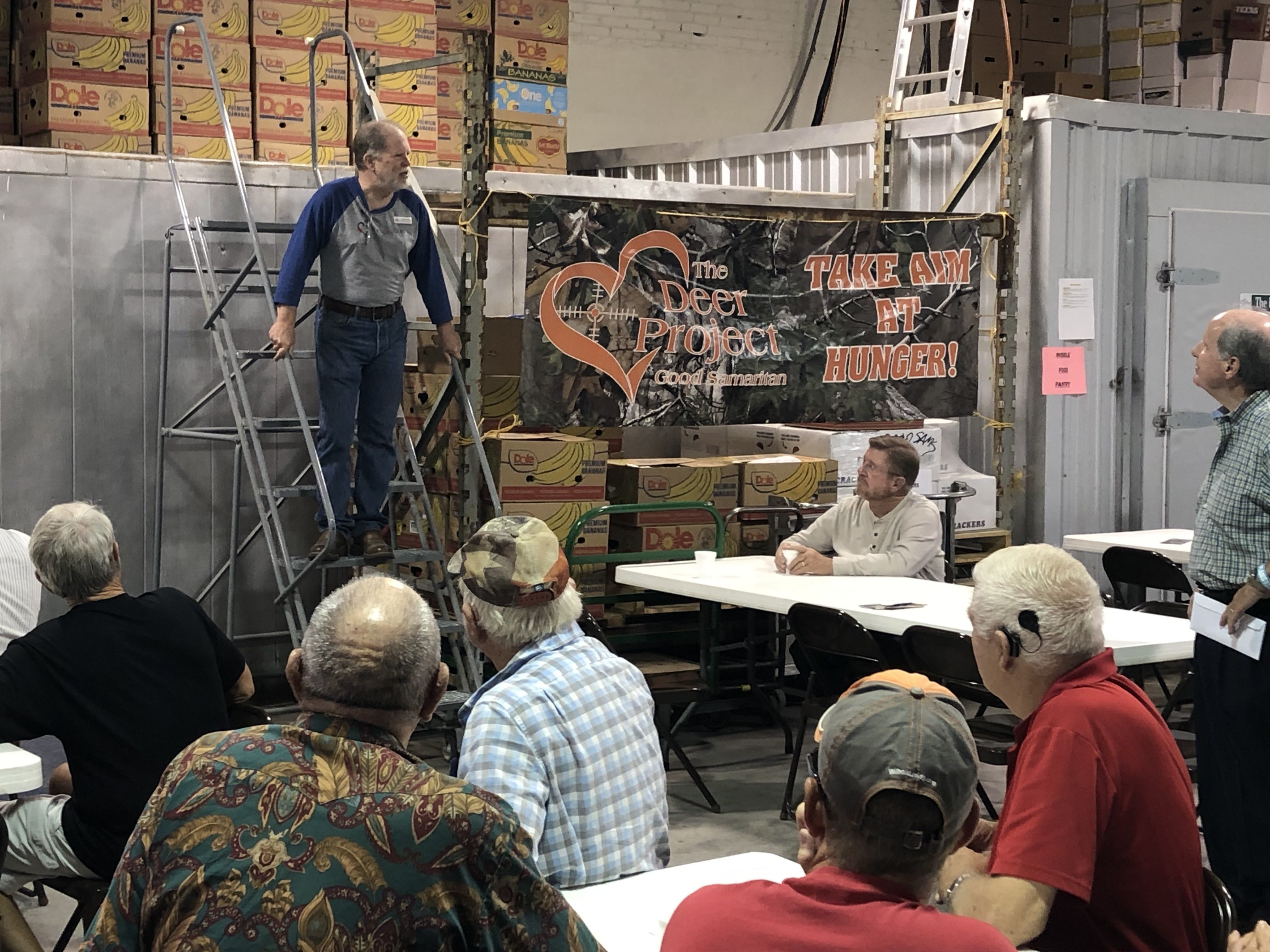 Abundant Living - Simple Giving Chili Lunch
November 3rd from 11:00 a.m. - 12:30 p.m. at 305 Clark St. in the Food Pantry warehouse 
The challenge is to find 100 men willing to donate $100 each to support the Deer Project. All proceeds will go to the operations of the Deer Project including paying our processors who partner with us in this important ministry. This helps keep our freezers stocked through out the year in order to provide a lean protein in the Food Pantry.
Deer Chili will be available with all the fixings. Carry out will be available. Contact Stacy at 325-643-2273 for more information. 
 Folks who accept the challenge but can't attend on November 3rd, are encouraged to mail their gift to PO Box 1136, Brownwood, TX, 76804.  Mark your check Abundant Living- Simple Giving Breakfast.