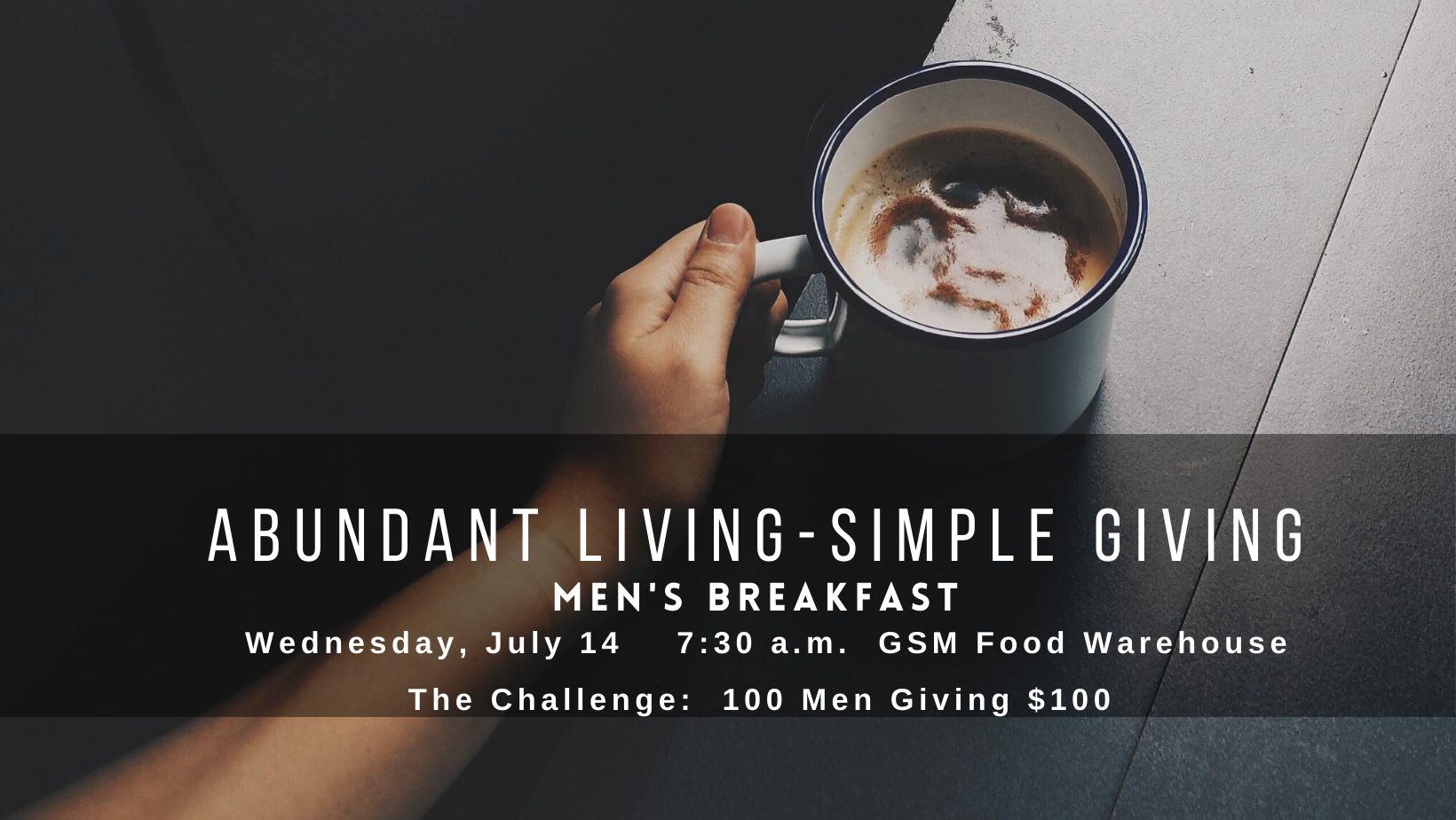 Abundant Living - Simple Giving Breakfast
The challenge is to find 100 men willing to donate $100 each to support the Christmas in July project to fund Christmas boxes. All funds raised will go to covering the purchase of flour, sugar, eggs and a ham/turkey or chicken. Breakfast starts at 7:30 a.m. in our Food Warehouse. We will have eggs, bacon, sausage and biscuits plus coffee and orange juice. Carry out will be available. Contact Stacy at 325-643-2273 for more information. 
            Folks who accept the challenge but can't attend on July 14th, are encouraged to mail their gift to PO Box 1136, Brownwood, TX, 76804.  Mark your check Abundant Living- Simple Giving Breakfast.