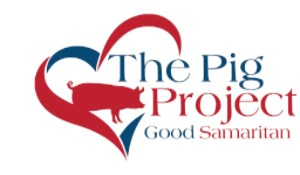 The Pig Project came about when a long time volunteer, Larry Schwartz, asked if he could get enough donations to purchase some pigs from the stock show, would GSM be interested in receiving the meat?
We are always excited to provide quality sources of protein to our families so we easily agreed.
This year, Schwartz was able to purchase 24 pigs from the Brown County Youth Fair and Stock Show. Those pigs will be fed out for about eight weeks and then taken to the processor. The ground pork will then be delivered to the freezers of Good Samaritan Ministries to be distributed through the Food Pantry.
For more information about The Pig Project, please contact Larry Schwartz at 325-647-6545.
---