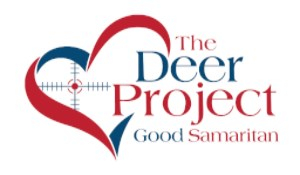 The Deer Project 2017-2018 season turns into a record breaking year!
Ten plus tons of venison! A record breaking year for the Deer Project.  We have been blessed with over 20,000 lbs of deer meat to fill our freezers. "We calculate a serving size of venison at 4 ounces," Leesa Stephens said. " This 20,000 pounds will provide approximately 80,000 servings of lean protein that families might not otherwise be able to enjoy." 
Thank you to our donors, hunters, processors, and other community partners that helped provide prizes for this year's Deer Project. 
 This year's prizes winners are:
Sarah Closson: a Ruger American 30-06 Deer Rifle ($400) sponsored by Johnson Gun Works 
David Davis: a family Auodad/Hog hunt at and sponsored by the Wheeler Ranch in Medina 
Brandon Lambrano & Cheyenne Gammage: $250 gift certificates to Weakly Watson Sporting Goods sponsored by an anonymous donor 
Mark Guidry: a $450 full shoulder mount redeemable at Santa Anna Custom Processing sponsored by Santa Anna Custom Processing & Taxidermy
Robert Hall: Hunting Package ($500 value) that includes a feeder, game camera & pop-up blind sponsored by Bishop Distributing 
Bob Contreras: Catered Catfish dinner for 25 people ( $300 value) sponsored by Diamond R Store & Cafe ( DOE entries ONLY!) 
Reed Hood: Pink Camo gift set ( $200 value) with hoodie, blanket, sunglasses sponsored by an anonymous donor
"We had some great prizes to give away this year, Stephens said. " We appreciate all of the merchants and sponsors who donated these prizes. Most of the hunters probably would have been part of the program anyway, but it was just a nice way for us to show how grateful we are to the hundreds of hunters who donated deer." 
Even though hunting season is officially over, the Deer Project is a full-time ministry program. Anyone wishing to contribute to the Deer Project can drop off or mail donations to 305 Clark St. or online at the Donate now button. 
2017-18 Deer Project Committee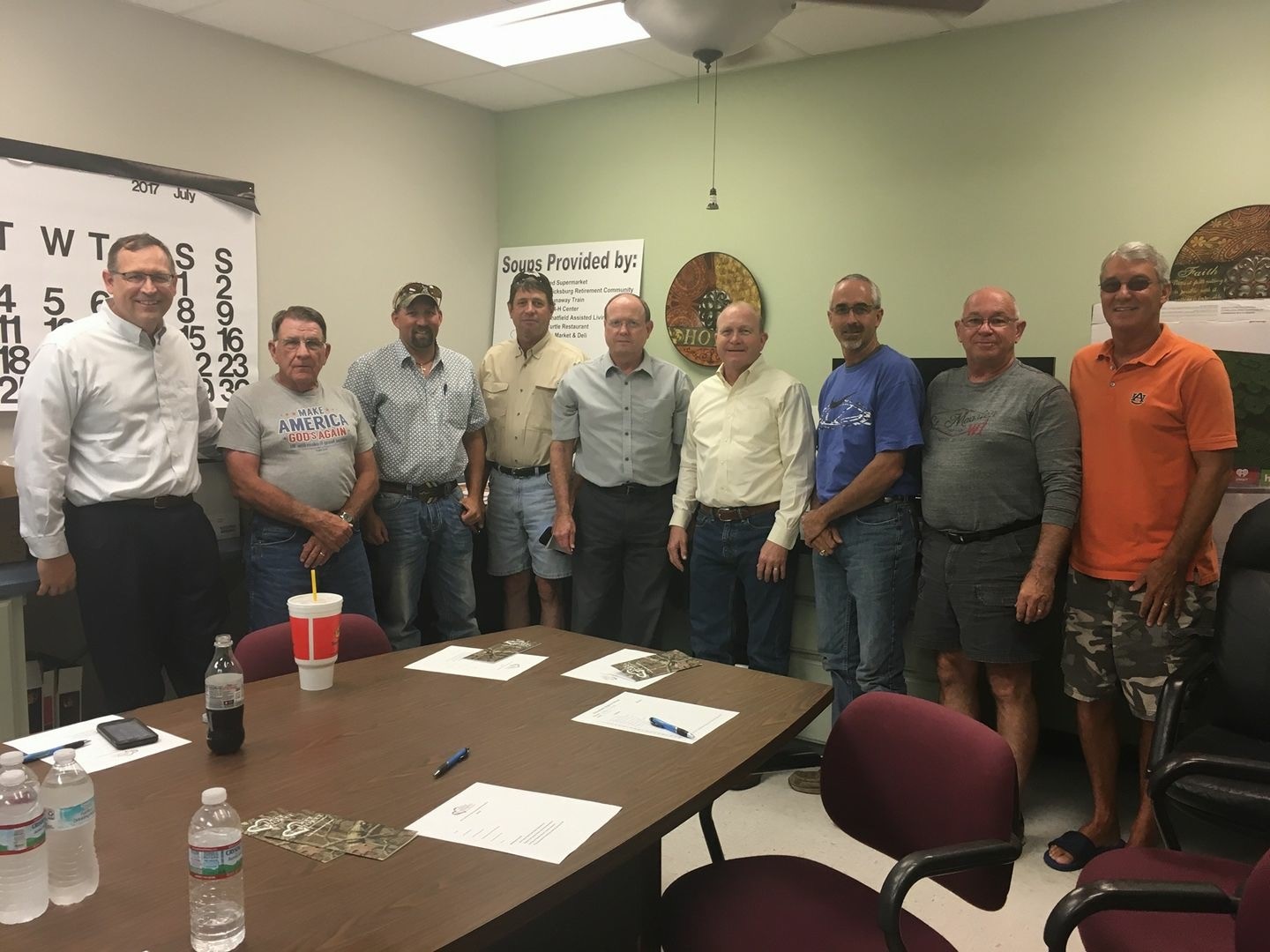 ---
2017-18 Processors
5100 FM 2126
Brownwood, Tx
325-643-5022

9901 Hwy 183 N.
Owens, TX
325-643-1814

4300 CR 278
Zephyr, TX
325-739-2211

503 Wallis St
Santa Anna, TX
325-348-9171

200 East College
Rising Star, TX 76471
325-201-1381
The Deer Project is a unique program that partners hunters, processors and donors together to provide lean protein on the plates of our hungry friends and neighbors in Brown County.
It's a simple premise, really. White tail deer are abundant in Central Texas. Hunters have tags they need to fill.
The Deer Project allows hunters to use up the rest of their tags after they've filled their freezer or mounted that prize buck on their wall. They simply take their legally harvested and tagged deer to one of our participating processors.
At a rate of $1.30 per pound, the processors will then grind the meat into two-pound chub packs ready to be picked up and put in the freezers of GSM. It costs the hunters nothing. The hunter tells the processor he wants to donate the deer or any portion thereof to The Deer Project. The hunters donation will become food on the table for Brown County families at risk of hunger. One deer provides approximately 100 servings of lean, healthy protein. 
That's where the donors come in. Monetary donations help cover the operational costs which include the processing. Every $100 donation provides approximately 500 meals. 

Thank you again to our wonderful processors. We could not have achieved this goal without them.