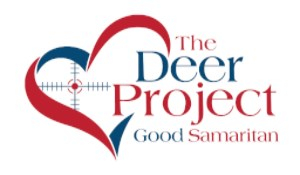 This year more than 13,000 pounds of venison was donated to The Deer Project!
The Deer Project is a unique program that partners hunters, processors and donors together to provide lean protein on the plates of our hungry friends and neighbors in Brown County.
It's a simple premise, really. White tail deer are abundant in Central Texas. Hunters have tags they need to fill.
The Deer Project allows hunters to use up the rest of their tags after they've filled their freezer or mounted that prize buck on their wall. They simply take their legally harvested and tagged deer to one of our participating processors.
At a greatly reduced rate of $1.25 per pound, the processors will then grind the meat into two-pound chub packs ready to be picked up and put in the freezers of GSM. It costs the hunters nothing but the time it takes to take the deer to the processor and tell them they want to donate to The Deer Project.
That's where the donors come in. It takes money to process all that venison so we ask people to donate to The Deer Project. The money we receive helps cover the cost of processing.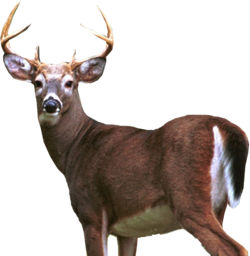 Perk's Processing, Brownwood
---
This year's prize winners announced!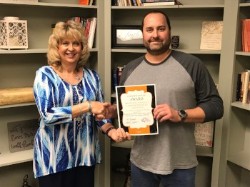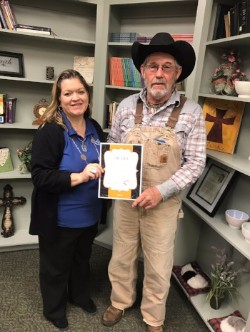 Just for donating  legally harvested, tagged and field-dressed deer, a hunter could enter his or her name into a drawing for a chance to win prizes. This year's winners were:
Eric Muirhead of Blanket won the Browning Xbolt 6.5 Creedmoor w/ Leupold VX-1 3-9 X 40 Scope

* sponsored by Weakley Watson Sporting Goods and Ranch Pro Real Estate.

Leroy Polnick of Brownwood won the family Aoudad/Hog hunt at Wheeler Ranch in Medina

sponsored by Wheeler Ranch.

Ed Robbs of Argyle won the $500 Shopping Spree to Weakley Watson

sponsored by an anonymous Deer Project supporter.

Matt Robbs of Argyle won the $450 full shoulder mount redeemable at Santa Anna Custom Processing

sponsored by Santa Anna Custom Processing.

John P. Long of Houston won two (30 oz.) RTIC Tumblers

sponsored by Johnson Gun Works.
Thank you to every hunter who donated a deer to the project this year!
Check out our Deer Project Brochure for more information!