Christmas Food Boxes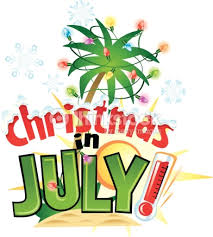 This year, we are encouraging the community to take part in Christmas in July to raise funds for the Christmas boxes and the #TackleHunger Food drive in October. These donations in the past have helped us cut the cost of the food we have to purchase for the Christmas boxes AND it brings the community together in such an incredible way! 
We are inviting the community to participate in several ways to help us fill these Christmas boxes. Christmas Bowl Painting - for $50, the cost of a Christmas box, you can paint a Christmas themed bowl. Like the Empty Bowls project, GSM will glaze and fire these bowls. These bowls will be ready for pick up by September 1. Information about booking a bowl painting time can be found at www.goodsambwd.org. 
Abundant Living, Simple Giving Men's breakfast will be Wednesday, July 11 at 7 a.m. GSM invites 100 men to join us in our Warehouse for breakfast who are willing to give a $100 for a specific project, in this case the Christmas food boxes. 
Every December we distribute the Christmas Food Boxes in addition to our client's regular grocery staples. This year, we are preparing 950 Christmas Boxes. The boxes are filled with most of the ingredients needed to prepare a traditional Christmas dinner.
Some of the food items included are:
1 pound of sugar and flour
It costs approximately $50 to provide a box of food to one family so they can prepare a traditional Christmas dinner.