#TackleHunger County-Wide Food Drive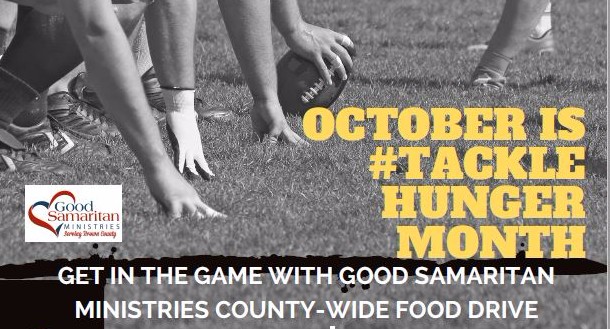 October was #TackleHunger Month and Good Samaritan Ministries tasked our community with collecting the food items needed to pack Christmas boxes that will be distributed in December. We had a great response and thank everyone for participating. However, there are items that we are short. If you would still like to participate and make a difference in the fight against hunger, especially during this difficult season for many, then contact us at 325-643-2273 and we will assign you an item to collect. Another option is to make a donation of money, it is greatly appreciated to buy the hen, eggs, flour and sugar. 
---
Call 325-643-2273 for more information on how you can help with this important ministry to provide more than 900 families a Christmas feast this year. 
---