Christmas in July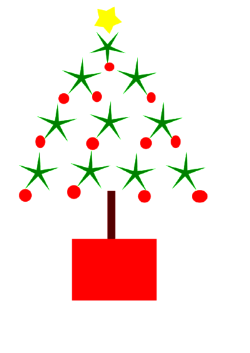 It's beginning to look a lot like Christmas! Okay, well, not really. But with Christmas in July, it can certainly feel like Christmas!
It may be the middle of summer, but what better time for our Christmas in July drive to raise money for the Christmas boxes given away to our clients in December.  We may take for granted a special Christmas dinner with family, but for many of our Brown County friends & neighbors, it is just another day to struggle to put food on the table.
Your generous donations will help cover the approximate $45 cost of a traditional Christmas dinner box for each needy family.We will continue to hold the Hunger Awareness Month County-Wide Food Drive in October to collect non-perishable food items for the boxes. This month's monetary drive will help purchase food we can't collect during the food drive. Last year we distributed boxes to nearly 1000 families in addition to their regular grocery staples. Our goal this year is to raise $12,500, to cover the cost of the roasting hen, flour, sugar, eggs and other items that go into each box.
Please prayerfully consider giving a tax-deductible donation to Christmas in July that will make a difference in the lives of so many families in our community. 
Warm Christmas wishes and prayers for a cool summer!