Click the Donate button on this page to keep giving. 


---
We have many things to be thankful for this holiday season and here at GSM we appreciate and our blessed by our donors and volunteers everyday.  #GivingTuesday is an opportunity for people around the world and locally to come together to thank, help, give, show kindness, and share what they have with those in need. 
#GivingTuesday was created in 2012 as a simple idea: a day that encourages people to do good. Over the past nine years, this idea has grown into a global movement that inspires hundreds of millions of people to give, collaborate, and celebrate generosity. People can show their generosity in a variety of ways during #GivingTuesday⁠⁠—whether it's helping a neighbor, advocating for an issue, sharing a skill, or giving to causes—everyone has something to give and every act of generosity counts.
Join the movement and give - November 30th,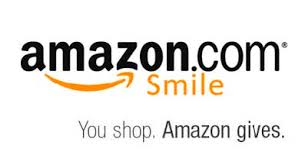 As you are shopping on your computer from the comfort of home, please remember to sign in to Amazon Smile and choose Good Samaritan Ministries as your charity of choice, then shop as usual. A portion of your purchases will then come to GSM. How simple and brilliant is that! And all you have to do is shop!