Programs & Services
Plastics Engineering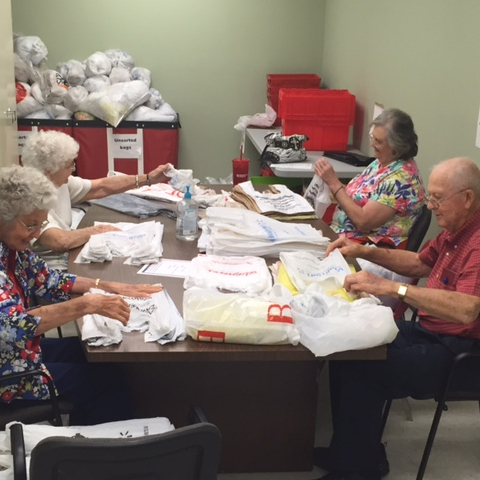 As part of our drive to recycle as much as we possibly can from cardboard, glass and metal to clothing, books and electronics, we have our Plastics Engineering Department where volunteers diligently sort through donated plastic grocery bags.
They check for holes or tears, and they flatten the bags so that they can be reused by volunteers in the Food Pantry, Food for Thought Program and in the Resale Store.
This is a great place for our older or disabled volunteers who have a hard time standing and lifting.
If you have an overabundance of plastic grocery bags, don't throw them away to litter up a landfill. Bring them to us and we'll reuse them!