---
As you are shopping on your computer from the comfort of home, please remember to sign in to Amazon Smile and choose Good Samaritan Ministries as your charity of choice, then shop as usual. A portion of your purchases will then come to GSM. How simple and brilliant is that! And all you have to do is shop!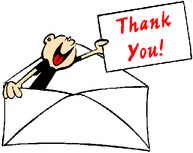 Our third #GivingTuesday campaign has come and gone, and we are again grateful and humbled by the generosity of the people in Brown County.
            We collected $15,000 towards our goal of $20,000.  We want to thank all of you who contributed in some way.
However, that is not the best part of this story.
            Our focus this year was on the stories connected to the gifts and the givers.  We are so blessed by how many folks took the time to come by and donate in person.  We hope that you saw their #unselfies on our Facebook page and this website as we ran them for several days leading up to #GivingTuesday and then posted them throughout the day. Those are stories we cherish.
            We had a wonderful time on #GivingTuesday as Santa and a mischievous elf wandered around the building taking pictures with the children who came by.  Thank you to both of them for their gifts of time and talents that made so many happy. We will be telling stories about that elf for quite a while!
            Thank you to the volunteers who gave up their time to keep the Resale Store open extra hours so that new friends could come in and get acquainted with who we are and what we do.
            Thank you to those of you who donated on-line in honor of or in memory of dear family and friends.  Those give us a glimpse into the stories of how our lives touch other people, sometimes in ways we never even realize.
            Every act of giving truly has a story.  Thank you for helping us write the very successful chapter of our story for #GivingTuesday 2017.
The Staff of Good Samaritan Ministries