Food Warehouse Updates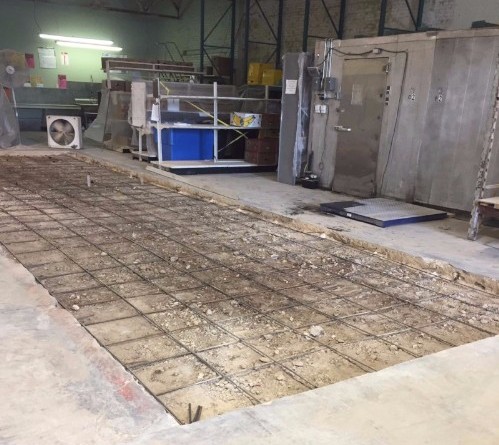 The floors in our Food Warehouse underwent another facelift. A couple of years ago we were able to break up the concrete, lay rebar and pour new concrete to the back half of the Food Warehouse. Recently, we were able to complete the project by fixing the floors in the front half of the warehouse in the same way. The old floors were not made to withstand the constant weight of the food, forklift and traffic that covered it every day for the past more than 20 years. Potholes and cracks made it a rather unsafe work environment.
We are so excited to have completed the floors in the entire warehouse! Thank you to everyone who gave specifically to this project to make the floors safe for our staff and our volunteers, everyone who worked so hard to move shelves and food out of the way and then back again, and Frank Vasquez and his team for doing such an incredible job!
Following are a few pictures of the entire process.